AirPods will change sound based on your surroundings for an ever more immersive experience
As is often the case, Apple was able to appropriate a product created by the competition and to become the essential reference. This is the case, for example, with the AirPods, the Apple brand's Bluetooth headsets.
The Airpods were released in December 2016, more than a year after the model of the precursor brand in the field, Onkyo. However, we can not accuse the company of having usurped this success, as it continues to make improvements. They not only offer highly effective noise reduction, but also highly acclaimed sound quality of the general public. A patent application filed with the US USPTO suggests that the company's headphones will offer an even more "immersive" sound experience.
Read — The AirPods Pro 2 are still as irreparable, Apple gets a zero point
The diagrams submitted to the US certification body are extremely technical, but shed more concrete light on this technology. The technology of " Measurement of virtual listening environment (Measurement of Virtual Listening Environment) will allow the headset todynamically adjust acoustics according to different environments and scenariosfor example in the car, on the grass, in the classroom, on the train or in the living room in which AirPods users will listen to their audio or video content.
AirPods will offer different listening depending on your environment
To offer audio processing based on the characteristics of individual auditory perception, the firm's engineers will use a sophisticated device comprising microphones and digital signal processing chips and spatial audio functions, to simulate the same sound as the real scene at the level of the eardrums of the listener's ears. This new sound depth will make listening even more immersive.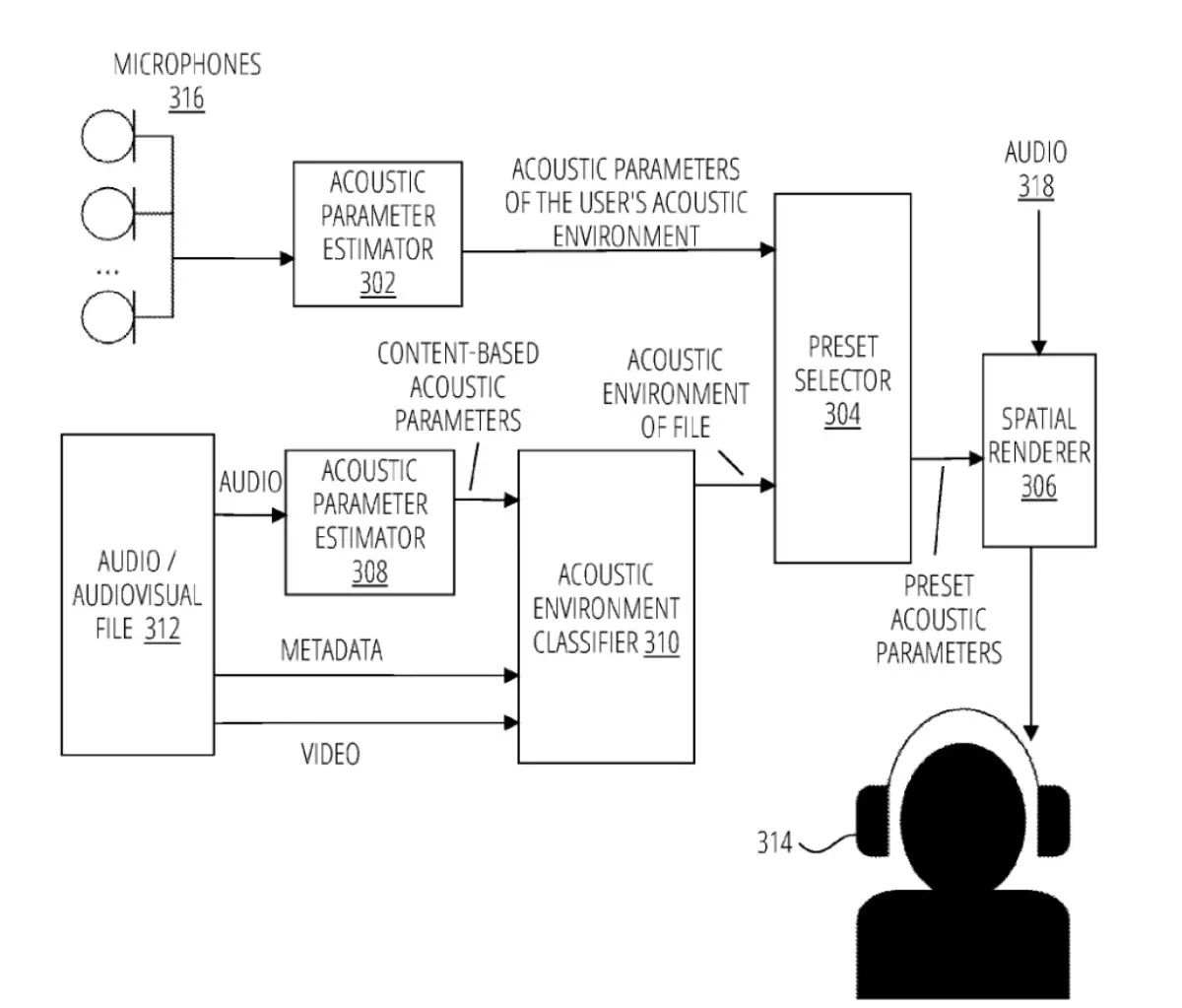 All this information is obviously to be taken in the conditional. Apple is one of the most profitable companies in the world, so its R&D department files a huge number of patent applications every year. In 2002 alone, for example, he was awarded no less than 2,285. That's without counting all those who came to nothing.
Source: PhoneArena